Needing cash for other guitar related things so these are on the block...
1. Digitech Freqout. A pedal that gives you entirely controllable harmonically rich feedback at the pitch and intensity of your choosing? Yes. Hell YES.
Here's Pete Thorn throwing money the screen after trying one of these if you need any more persuading.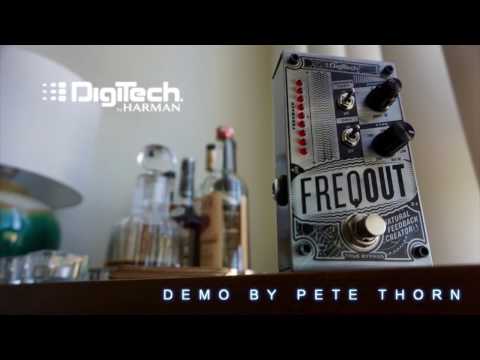 I'm only selling this as I need cash for something else right now but I have zero doubts I'll be picking up another one of these at a later date. It's the "Evening WEMBLEY!" pedal we all need in our lives. Fact.


£75

(inc UK mainland postage) *NO TRADES*

***SOLD***

2. Ibanez WH10v2:

A brilliant and incredibly vocal sounding wah pedal - as used by John Frusciante of the Red Hot Chili Peppers - that offers a volume boost as well as options for guitar or bass...or you can use that as more ways to change the tone of the wah.

This version can be powered by batteries or a 9v PSU (not supplied) and comes in a metal casing not a plastic one so it's as solid as a tank. It also features a cool removable block (see last pic) to alter how easy/hard it is to switch on and off dependent on your leg stomping strength!

It's in great nick but does not come with a box.

£75 (inc UK Mainland postage) *NO TRADES*

Payment via PayPal Goods or bank transfer only and sorry folks, I'll only mail to the

EU

.

PM to discuss postage stuff.
Last edited: