A ruddy bargain m'lud!
https://www.gumtree.com/p/guitar-in...02na-semi-acoustic-electric-guitar/1313741657
Just posted a link as it has all the photos.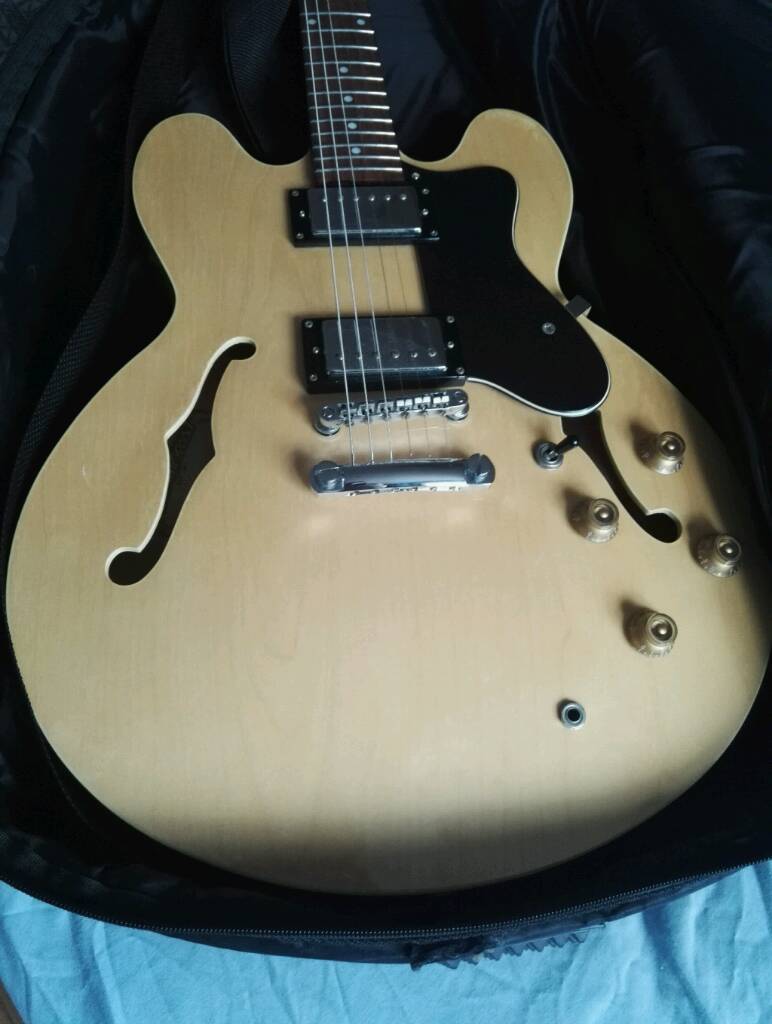 The garb:
Great sounding guitar, very good build quality. Minor scratches by previous owner and one minor blemish on side of fretboard. But this guitar is sturdy, has a wonderful resonance and is super bang for the buck. Properly set up, and plays/feels good. Grover tuners too.
A shame to sell but it just doesn't get used as much as my other guitars.
Collection only as I have no way of packaging it right now. I'm based in Bedfordshire (Houghton Conquest to be precise).
Last edited: